Nimrod Is A Manufacturer Of
Premium Quality Outdoor Gear.
Welcome to Nimrod… home of the "finest pack you'll ever try to wear out!"
Shop from our best selection of products for the finest firefighting equipment, including helmets, boots, PPE, and much more, to protect yourself while saving others.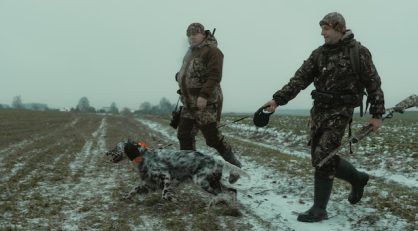 With our reliable, high-quality gear, you can hunt outdoors safely and more effectively so you can hunt for a longer time.
You can spend more time outside by selecting clothing from our collection that will keep you comfortable in any weather outside.
At Nimrod we aspire to provide the highest level of personal customer service, support and the finest gear available for avid outdoorsmen. As a family owned and operated company we posses the small town ethics of service and craftsmanship which has been the cornerstone of our success. Its not about us instead its about you our customer. Absolute satisfaction guaranteed!
Our Top Selling Hunting Pack Accessories
The best and most popular way to store mass water for easy access!
Nimrod's exclusive Lift & View System will hold your binoculars steady with no bouncing!
Secures your radio or GPS for easy access… available in both compact and full sizes.
Fits pistols with standard 6-inch barrel. Revolver or semi-auto quick-release hammer lock, wool interior.
Protect your scope from harm with our padded spotter case. Measures 5″ x 18″.
Padded case protects your binos from the elements. Sized 9″ x 8″ x 3″.
Nimrod Hands-Free Hunting Packages
A 10% savings when you purchase one of our popular hunting packages!
Experience the world of Hands Free Hunting, how? By inserting your firearm into a secure easy access scabbard! Your access to the firearm is attained by reaching your right hand over your right shoulder and grasping the grip portion of the rifle, it can be pushed up closer to your right hand with the free left hand at the muzzle end of the gun. Smoothly draw out your firearm following it down for the other hand to receive. This puts the rifle in a ready to shoot position. You never need feel that it is not accessible and ready for action.  We recommend always removing your pack to reinsert the firearm. This is the safest method and worth using as a routine technique. Yes safety is definitely where its at with this incredible firearm system. On top of that, it will spoil you as you move through the woods negotiating wind-fall, thick brush and climbing and having two hands to hang on and operate with and not banging your scope against obstacles and rocks. Through all the rough going your gun is safe and ready to rock when you are!
"I would like you to know that I am very impressed with the quality & detail you have put into this pack.  The design is fantastic and I will promote this pack to all my friends."
"Thank you for the support you give your product and for designing such a great system. It is by far the best on the market."
"I included your pack system in my hunting photo because I consider it one of my hunting 'trophies.' There is absolutely no doubt in my mind the Nimrod Pack System is the highest quality pack system on the market today!"
Hunting is a recreational activity that has centuries of history. Kings of different dynasties were well-trained in hunting, which was mainly recreational. Although hunting in today's world is prohibited in different parts, it is still one of the leisure activities followed by many.
As fun as it sounds, hunting is not an easy endeavor, especially deer hunting, considered one of the most challenging animals to hunt. However, a successful hunter often possesses the right skills, analytical and quick mind with the right skills to fetch the right deer and bring home the big bucks. For beginners, gaining some knowledge on hunting deer will put them on the right track to get started. If you're in the woods for the first time or a seasoned deer hunter, the tactics mentioned here will help you in all ways possible. Stick around to know more!
Best time for deer hunting
The best time for hunting deer depends on the location and the time you can spare for the activity. If you're well prepared for the activity, circumstances can work in your favor.
Since deer are crepuscular creatures, they are active during sunrise and sunset, but they come out of their shelter in search of food and water, which is the best time to hunt.
Hunting competitor's in the forest
Since hunting is a popular recreational activity, it is a no-brainer that you will also come across other hunters in the wood, making your chances bleak of finding any deer. Hence, you might have to go deeper into the woods or change your hunting location to avoid such situations.
The monthly moon cycle
One of the most unusual facts is that deer movement is also associated with the moon cycle. Deers are primarily active during moon rise and show minor activity on full moon day. Although it can be intimidating to plan your hunting schedule based on moon position, doing so can get you the best results and land you on the prettiest or biggest deer's.
Calling a deer
Hunting for an animal is associated with calling out for them. But different methods are followed for other animals. For example, while hunting for deer, various tools and techniques are used to call them out in the open. One of the easiest methods is mimicking deer sounds, effectively piquing their interest. Although instruments and tools like grunt, rattle, snort, and bleat are used to call them out, it still takes immense practice and precision to use the tool rightly, lest you should scare them away.
Conclusion
The points mentioned above are the basics every deer hunter ought to follow. Apart from this, there are other things to consider when you're in the presence of other wild animals in the woods. Knowing about their sublet movements, the climatic conditions of the wood, and other factors also play an essential role while deer hunting.