Nimrod Is A Manufacturer Of
Premium Quality Outdoor Gear.
Welcome to Nimrod… home of the "finest pack you'll ever try to wear out!"
Shop from our best selection of products for the finest firefighting equipment, including helmets, boots, PPE, and much more, to protect yourself while saving others.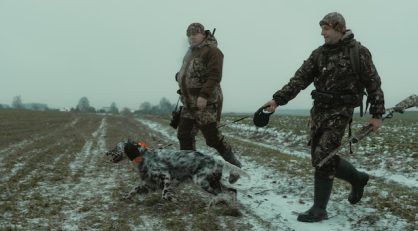 With our reliable, high-quality gear, you can hunt outdoors safely and more effectively so you can hunt for a longer time.
You can spend more time outside by selecting clothing from our collection that will keep you comfortable in any weather outside.
At Nimrod we aspire to provide the highest level of personal customer service, support and the finest gear available for avid outdoorsmen. As a family owned and operated company we posses the small town ethics of service and craftsmanship which has been the cornerstone of our success. Its not about us instead its about you our customer. Absolute satisfaction guaranteed!
Our Top Selling Hunting Pack Accessories
The best and most popular way to store mass water for easy access!
Nimrod's exclusive Lift & View System will hold your binoculars steady with no bouncing!
Secures your radio or GPS for easy access… available in both compact and full sizes.
Fits pistols with standard 6-inch barrel. Revolver or semi-auto quick-release hammer lock, wool interior.
Protect your scope from harm with our padded spotter case. Measures 5″ x 18″.
Padded case protects your binos from the elements. Sized 9″ x 8″ x 3″.
Nimrod Hands-Free Hunting Packages
A 10% savings when you purchase one of our popular hunting packages!
Experience the world of Hands Free Hunting, how? By inserting your firearm into a secure easy access scabbard! Your access to the firearm is attained by reaching your right hand over your right shoulder and grasping the grip portion of the rifle, it can be pushed up closer to your right hand with the free left hand at the muzzle end of the gun. Smoothly draw out your firearm following it down for the other hand to receive. This puts the rifle in a ready to shoot position. You never need feel that it is not accessible and ready for action.  We recommend always removing your pack to reinsert the firearm. This is the safest method and worth using as a routine technique. Yes safety is definitely where its at with this incredible firearm system. On top of that, it will spoil you as you move through the woods negotiating wind-fall, thick brush and climbing and having two hands to hang on and operate with and not banging your scope against obstacles and rocks. Through all the rough going your gun is safe and ready to rock when you are!
"I would like you to know that I am very impressed with the quality & detail you have put into this pack.  The design is fantastic and I will promote this pack to all my friends."
"Thank you for the support you give your product and for designing such a great system. It is by far the best on the market."
"I included your pack system in my hunting photo because I consider it one of my hunting 'trophies.' There is absolutely no doubt in my mind the Nimrod Pack System is the highest quality pack system on the market today!"
You must have prepared a lot for your next hunting expenditure. But if you want to succeed in hunting, you must cover all the basics and have a solid strategy.
You can look into this guide to learn some basic hunting tips that can help you in your next hunting expenditure.
Hide your smell
One of the essential hunting tips is to hide your smell. When going deer hunting, check in which direction the wind is blowing. Deer will not run away even if they see you or hear you. But the moment they get your smell, they will panic and run away.
If you want to avoid the possibility of getting smelled by the deer, you should hunt in such a way that the wind hits your face or in other ways that will blow your human order away from the deer.
Scrape strategies
Bucks use scrapes to mark their area and make their presence known by spreading their scents throughout the areas. The typical scrapping behavior will involve dissipating their smell from their nasal or forehead glands. Once they are done with scraping, they will urinate on the ground. Thus, hunting over scrapes and understanding their pattern is a good strategy.
But instead of directly hunting over the scrape, it is better to hunt downwind and set up along the path of the scrape. This is because bucks will generally visit the scrape at night. And by setting up along the trail to the scrape, you will be able to intercept a buck going to the scrape.
Make maximum sound as possible
If you want to attract whitetail deer, it is best to set up rattle devices, a form of communication between whitetail deer. Either a set of antlers or an artificial bag will do the job. But whatever you are using, make sure not to be timid while using rattles. Make as much noise as possible to cover more territory and attract more bucks.
Weather
When hunting the whitetail deer, the hunters need to consider the weather. Hunting before and after peak rut season when the weather is in your favor will give your chances to win. Hunting before a cold front after a warm period will help you spot more and hunt down old bucks.
The best time to hunt is the time before the cold front and one or two days after the cold front moves out. This is the best period to capture maximum bucks. Also, ensure you do not go hunting when the weather is warm. Just like human beings, deer all react to weather conditions. So, understand the pattern and how deer react to it to make weather your ally.
Know the place where the deer feeds
Every animal, including deer, has to eat every day. Therefore the best place to find the deer will be near their favorite food. Also, you will have to understand that deer eat specific food during different year periods. So, learn what, when, and where deer will feed. Then, learn about the pattern of their eating to find the source of food so that you can hunt there.
Whether you are a seasoned hunter or a newbie, remember these deer hunting tips to increase the chances of capturing a buck.