Nimrod Is A Manufacturer Of
Premium Quality Outdoor Gear.
Welcome to Nimrod… home of the "finest pack you'll ever try to wear out!"
Shop from our best selection of products for the finest firefighting equipment, including helmets, boots, PPE, and much more, to protect yourself while saving others.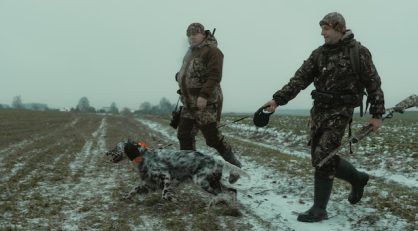 With our reliable, high-quality gear, you can hunt outdoors safely and more effectively so you can hunt for a longer time.
You can spend more time outside by selecting clothing from our collection that will keep you comfortable in any weather outside.
At Nimrod we aspire to provide the highest level of personal customer service, support and the finest gear available for avid outdoorsmen. As a family owned and operated company we posses the small town ethics of service and craftsmanship which has been the cornerstone of our success. Its not about us instead its about you our customer. Absolute satisfaction guaranteed!
Our Top Selling Hunting Pack Accessories
The best and most popular way to store mass water for easy access!
Nimrod's exclusive Lift & View System will hold your binoculars steady with no bouncing!
Secures your radio or GPS for easy access… available in both compact and full sizes.
Fits pistols with standard 6-inch barrel. Revolver or semi-auto quick-release hammer lock, wool interior.
Protect your scope from harm with our padded spotter case. Measures 5″ x 18″.
Padded case protects your binos from the elements. Sized 9″ x 8″ x 3″.
Nimrod Hands-Free Hunting Packages
A 10% savings when you purchase one of our popular hunting packages!
Experience the world of Hands Free Hunting, how? By inserting your firearm into a secure easy access scabbard! Your access to the firearm is attained by reaching your right hand over your right shoulder and grasping the grip portion of the rifle, it can be pushed up closer to your right hand with the free left hand at the muzzle end of the gun. Smoothly draw out your firearm following it down for the other hand to receive. This puts the rifle in a ready to shoot position. You never need feel that it is not accessible and ready for action.  We recommend always removing your pack to reinsert the firearm. This is the safest method and worth using as a routine technique. Yes safety is definitely where its at with this incredible firearm system. On top of that, it will spoil you as you move through the woods negotiating wind-fall, thick brush and climbing and having two hands to hang on and operate with and not banging your scope against obstacles and rocks. Through all the rough going your gun is safe and ready to rock when you are!
"I would like you to know that I am very impressed with the quality & detail you have put into this pack.  The design is fantastic and I will promote this pack to all my friends."
"Thank you for the support you give your product and for designing such a great system. It is by far the best on the market."
"I included your pack system in my hunting photo because I consider it one of my hunting 'trophies.' There is absolutely no doubt in my mind the Nimrod Pack System is the highest quality pack system on the market today!"
Firefighters constantly expose themselves to life-or-death situations. Firefighters must withstand the dangers of heat, toxic fumes, sharp objects, chemical leaks and electricity. In such emergencies, it is essential to wear the full set of protective gear for their safety. Firefighting ensembles called Personal Protective Equipment to protect firefighters in the line of duty. It consists of a tunic made of synthetic fire-resistant fabric, capable of providing a high level of thermal resistance without exacerbating the heat stress a firefighter is exposed to. For extra protection for the head and neck, firefighters are also required to wear flash hoods. In addition, lightweight helmets are also employed for protection from heat. To provide protection to the feet, firefighters use special boots, which are designed for protection against water and fire. Firefighter boots tend to be lightweight and ensure better ankle support. Another significant clothing item is the fire-resistant gloves which ensure protection against several risks faced by firefighters. Firefighters are also provided with over trousers as an added layer of protection against the heat. The over-trousers are loose garments which allow for air circulation.
One of the major pieces of equipment used by firefighters is the Breathing Apparatus. The breathing apparatus includes a mask with a hose connected to an oxygenated air tank. The breathing apparatus enables a firefighter to explore the smoke-filled areas to search and rescue unconscious victims. The equipment is carried around the firefighter's back during duty. Another of the essential gears of a firefighter is the Personal Alert Safety System or PASS. The device is essentially a GPS, which is employed to monitor the location of the firefighter during the action. If a firefighter is in danger or is trapped in a location, they can activate the small transmitter manually. The device also goes off when no movement is detected for a specific period of time. The transmissions from PASS enable other firefighters to find the locations of an injured firefighter in the burning building.
In situations where there is a storm or flood, firefighters use a completely different set of gear. In addition, firefighters who work in relatively colder weather are provided with more additional clothing to protect them against harsh weather. Some of the gear used include heavyweight socks, long heavyweight raincoats etc. In situations where firefighters operate in roadways or open fields, they wear a lime yellow vest with reflective tapes attached to make themselves clearly visible. The common materials used for firefighting gears are cotton, nylon and polyester. Cotton absorbs moisture and therefore decreases the heat stress on the firefighter during an operation. Synthetic fibres such as Nylon and Polyester absorb less moisture and are extremely strong and heat resistant. Having the proper gear is extremely important during rescue operations, where they continuously put themselves at risk to rescue others.
Hunting is an exciting affair. However, without adequate preparation, it can quickly change into a nightmare. Before your first hunt, you must be aware of the rules and regulations in the area you plan to hunt. It is also essential to have your hunting license and essential gear. In the majority of the U.S states, it is mandatory to have a hunting license to engage in this exciting activity. You must pass the Hunters Education Test after taking the Hunter Safety Course to obtain a hunting license. To make sure that your hunt is successful, practice shooting with different weapons, such as a handgun or a rifle. Make sure to select the weapons after researching their gun range and capability. Here is a hunting checklist for absolute beginners:
Select a Hunting Ground:
After you have gotten all the paperwork ready, make sure to choose an appropriate hunting ground. You can either lease private hunting properties or choose public grounds to hunt. Visit websites of the State wildlife agency, Recreation.gov, onXmaps, etc., to research hunting grounds available to the public. Make sure you are familiar with the rules and regulations of the hunting area you have chosen. After narrowing down your options, getting familiar with the place once before the actual hunting event is beneficial. You can do this through GPS or Maps to get an idea about the terrain and weather conditions of the area.
What to Pack:
It is essential to make a checklist of what you need for your first hunting experience. This will help you avoid any last-minute stress and anxiety. Some necessary items to carry are weapons, maps, GPS, Compass, Hunting Pack, Field Glasses, or Binoculars. While going on a hunting experience, dehydration is common. Therefore, it is essential to bring an ample amount of water with you on the trip. An ideal situation is to carry at least 4 liters of water; additionally, you should bring treatment tablets for purifying water. You can also pack a scent blocker or scent attractant to attract the prey toward you. Another must-carry item is an odorless sunscreen and insect repellent. Additionally, you should also bring a cooler to keep your kill fresh. Make sure to bring gutting knives and drag ropes in your backpack. If you have planned an overnight hunting trip, tents or sleeping bags, flashlights, camping stoves, etc., are essential. If your hunting event goes south, you don't have to stay hungry if you bring along food and snacks.
What to Wear:
Proper clothing is essential for a successful hunting event. You need to make sure that your presence is well-hidden by the appropriate amount of camouflage. It is vital to note that some states have regulations regarding the amount of orange and green in your clothing to prevent other hunters from accidentally shooting you. Wear high-quality boots to ensure that your footsteps are muffled. To avoid blisters on foot from navigating rugged terrain, wear socks under the boots. If you are hunting during a warmer climate, wear base layers to ensure sweat is absorbed, and your skin is dry.
When you are a beginner, preparing for hunting can be as demanding as the hunt itself. Outdoor activities like hunting require careful planning and thorough preparation to succeed while having fun. What else do you need besides the obvious items, such as a hunting license? Before you go out hunting, it is beneficial to check the hunting regulations of the specific area you are planning your activity in. Hunting regulations may vary according to the states, and therefore be sure to inspect all the rules and regulations. Here are some of the basic gears necessary for hunting:
Clothing:
When you plan an outdoor activity like hunting, it is essential to take the weather into consideration. Hypothermia is a common issue in hunters when your body loses its heat faster, which causes the core temperature of your body to fall.
Hunting rain gear
will protect your body against hypothermia by providing adequate ventilation. Be sure to wear base layers to help manage moisture and sweat while hunting. The most common base layer fabrics include merino wool, silk, polyester and nylon. A hunting sock is an essential piece of gear to keep your feet dry and comfortable while hunting. They prevent the formation of blisters and cold feet. Your clothing should also be camouflaged, which ensures that you stay hidden during the hunt.
Pocket Knives and Other Weapons:
Without any question, hunters should carry knives with them. Hunting knives or pocket knives are essential items to carry while hunting. Pocket knives become handy when you want to cut ropes or skin the hunted animal. Having good weapons is the differencing factor between a clean or messy kill. Learn how to transport and use weapons safely. Some of the weapons include guns and ammo, rifle scopes, bows and arrows, rangefinders etc.
Equipments:
Some of the primary equipment needed for successful and safe hunting are binoculars or field glasses, bug repellants, decoys, fire starters and kits, flashlights and batteries, phones, phone chargers, compasses, rangefinders, etc. You should also bring ropes, nylon cords, trash bags etc. It is also beneficial to bring along zip ties and vacuum seal bags with you on hunting. One other piece of equipment to bring along is a trekking pole. There can be quite useful in mid-winters during your hunting expeditions. One of the other essential pieces of equipment is a Trail Camera. These can be set up along the paths to collect data about your prey's movements and activities. First aid supplies and scent killers are some other equipment of importance.
Food and Water:
This may seem obvious, but food and water are essential to bringing along your hunting journey. You should also carry iodine pills along with your journey in case your water bladder gets punctured along the way. For your hunting trip, you can pack protein-rich food items such as Granola Bars, Dried fruits, Nuts, and Fruit snacks.