Nimrod Is A Manufacturer Of
Premium Quality Outdoor Gear.
Welcome to Nimrod… home of the "finest pack you'll ever try to wear out!"
Shop from our best selection of products for the finest firefighting equipment, including helmets, boots, PPE, and much more, to protect yourself while saving others.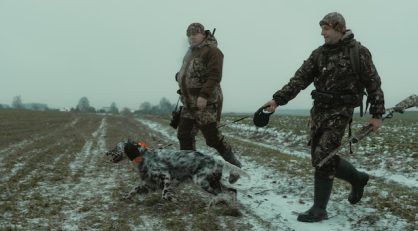 With our reliable, high-quality gear, you can hunt outdoors safely and more effectively so you can hunt for a longer time.
You can spend more time outside by selecting clothing from our collection that will keep you comfortable in any weather outside.
At Nimrod we aspire to provide the highest level of personal customer service, support and the finest gear available for avid outdoorsmen. As a family owned and operated company we posses the small town ethics of service and craftsmanship which has been the cornerstone of our success. Its not about us instead its about you our customer. Absolute satisfaction guaranteed!
Our Top Selling Hunting Pack Accessories
The best and most popular way to store mass water for easy access!
Nimrod's exclusive Lift & View System will hold your binoculars steady with no bouncing!
Secures your radio or GPS for easy access… available in both compact and full sizes.
Fits pistols with standard 6-inch barrel. Revolver or semi-auto quick-release hammer lock, wool interior.
Protect your scope from harm with our padded spotter case. Measures 5″ x 18″.
Padded case protects your binos from the elements. Sized 9″ x 8″ x 3″.
Nimrod Hands-Free Hunting Packages
A 10% savings when you purchase one of our popular hunting packages!
Experience the world of Hands Free Hunting, how? By inserting your firearm into a secure easy access scabbard! Your access to the firearm is attained by reaching your right hand over your right shoulder and grasping the grip portion of the rifle, it can be pushed up closer to your right hand with the free left hand at the muzzle end of the gun. Smoothly draw out your firearm following it down for the other hand to receive. This puts the rifle in a ready to shoot position. You never need feel that it is not accessible and ready for action.  We recommend always removing your pack to reinsert the firearm. This is the safest method and worth using as a routine technique. Yes safety is definitely where its at with this incredible firearm system. On top of that, it will spoil you as you move through the woods negotiating wind-fall, thick brush and climbing and having two hands to hang on and operate with and not banging your scope against obstacles and rocks. Through all the rough going your gun is safe and ready to rock when you are!
"I would like you to know that I am very impressed with the quality & detail you have put into this pack.  The design is fantastic and I will promote this pack to all my friends."
"Thank you for the support you give your product and for designing such a great system. It is by far the best on the market."
"I included your pack system in my hunting photo because I consider it one of my hunting 'trophies.' There is absolutely no doubt in my mind the Nimrod Pack System is the highest quality pack system on the market today!"
Hogs also called wild pigs or wild boars are extensively dangerous animals that severely threaten humans, other animals, and crops. In the many Gulf States like Texas, hog hunting is legal due to its ever-increasing population, reaching millions. In the urgent need to eradicate at least 70% of the hog population, states like Texas and other gulf regions actively promote hog hunting or wild bore hunting activities. If you're looking for tips to go hog hunting, you can follow this article till the end and get some of the best advice.
Tracking wild boars
Like other animals, hogs can also be tracked. But, they generally do not leave a noticeable imprint on the ground, making it difficult for hunters to follow the right track. But one prominent aspect of their trait is uprooting the soil in search of water. So, if you find uprooted ground that smells like urine and feces, you're moving in their direction.
Implementing Predator calls
Wild boars or hogs are generally ferocious animals, and the best way to hunt them is by using predator calls. According to avid hog hunters, these creators instantly respond to such calls. But, it is best to do so from a safe distance as they can charge instantly at the sight of humans or other predators. Many hunters also play recorded sounds of piglets in sorrow, as they are highly protective of their offspring.
Hunting for hogs at night
An increase in hunting activity has caused these creatures to become nocturnal. Hence, they also respond to predator calls at night, making it easy for hunters to hunt all day and night. But experts do not recommend it as they are dark and can often be camouflaged in the background.
Shooting
Before hunting for any animal, it is imperative to know the anatomy of the animal. Since wild bores possess thick skin, they can easily keep bullets away from them. If you shoot them in their non-vital parts, it can lead to attack or escape. If you need the best fatal shot, you must aim for the heart or lungs, which are generally located five inches above the elbow and behind the shoulder. The brain is located above the ear, which can also kill the animal instantly. Wherever you're aiming, ensure to do so from a safe distance to prevent an attack.
Types of ammunition used.
As mentioned above, since wild boars have thick skin, choosing the right bullet to pierce the skin profoundly and touch its vital organs is essential. Therefore, when choosing bullets, select the ones that can penetrate thick skin and break the parts of the bone.
Silence
Even the slightest flickering sounds can alert a careful hog. These creatures are susceptible to sounds, and it is essential to remain quiet. Even the smallest sounds can trigger their response.