Nimrod Is A Manufacturer Of
Premium Quality Outdoor Gear.
Welcome to Nimrod… home of the "finest pack you'll ever try to wear out!"
Shop from our best selection of products for the finest firefighting equipment, including helmets, boots, PPE, and much more, to protect yourself while saving others.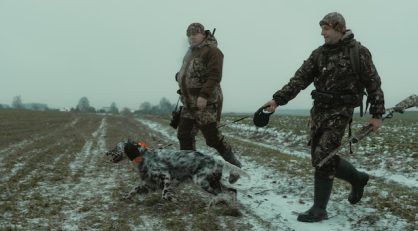 With our reliable, high-quality gear, you can hunt outdoors safely and more effectively so you can hunt for a longer time.
You can spend more time outside by selecting clothing from our collection that will keep you comfortable in any weather outside.
At Nimrod we aspire to provide the highest level of personal customer service, support and the finest gear available for avid outdoorsmen. As a family owned and operated company we posses the small town ethics of service and craftsmanship which has been the cornerstone of our success. Its not about us instead its about you our customer. Absolute satisfaction guaranteed!
Our Top Selling Hunting Pack Accessories
The best and most popular way to store mass water for easy access!
Nimrod's exclusive Lift & View System will hold your binoculars steady with no bouncing!
Secures your radio or GPS for easy access… available in both compact and full sizes.
Fits pistols with standard 6-inch barrel. Revolver or semi-auto quick-release hammer lock, wool interior.
Protect your scope from harm with our padded spotter case. Measures 5″ x 18″.
Padded case protects your binos from the elements. Sized 9″ x 8″ x 3″.
Nimrod Hands-Free Hunting Packages
A 10% savings when you purchase one of our popular hunting packages!
Experience the world of Hands Free Hunting, how? By inserting your firearm into a secure easy access scabbard! Your access to the firearm is attained by reaching your right hand over your right shoulder and grasping the grip portion of the rifle, it can be pushed up closer to your right hand with the free left hand at the muzzle end of the gun. Smoothly draw out your firearm following it down for the other hand to receive. This puts the rifle in a ready to shoot position. You never need feel that it is not accessible and ready for action.  We recommend always removing your pack to reinsert the firearm. This is the safest method and worth using as a routine technique. Yes safety is definitely where its at with this incredible firearm system. On top of that, it will spoil you as you move through the woods negotiating wind-fall, thick brush and climbing and having two hands to hang on and operate with and not banging your scope against obstacles and rocks. Through all the rough going your gun is safe and ready to rock when you are!
"I would like you to know that I am very impressed with the quality & detail you have put into this pack.  The design is fantastic and I will promote this pack to all my friends."
"Thank you for the support you give your product and for designing such a great system. It is by far the best on the market."
"I included your pack system in my hunting photo because I consider it one of my hunting 'trophies.' There is absolutely no doubt in my mind the Nimrod Pack System is the highest quality pack system on the market today!"
Hunting trips require a great deal of physical and mental preparation. You need to have the right mindset and also know how to use your weapon of choice well. Ideally, you also need to have a pre-hunt checklist with you in order to avoid confusion and ensure that the entire hunting trip goes smoothly. Here are some hunting checklist tips to keep in mind for your next hunting trip:
Carry Clean Clothes with You
This is a simple but often overlooked tip. It never hurts to be too careful on hunting trips. Many animals have a highly sensitive smelling capacity, and the last thing you want is for them to pick up your scent and run away.
Hence, you need to be careful about how you assemble the clothes in your bag. It is also recommended to take a shower without the use of soaps or shampoos right before your hunting trip. You can also carry scent-eliminating sprays and liquids with you.
Wear the Right Apparel
Ideally, it is best to wear brightly colored clothes on hunting trips. The most popular color option is camo orange. In addition, make sure to purchase high-quality field dressing gloves, heavy-duty boots, and a durable backpack. You can wear a hat or balaclava as well.
Carry These Essential Supplies
You will need to have flashlights and batteries. In case you run out of drinking water, you will be forced to adapt and drink the water you may find around you. Hence, it helps to carry enough water purification pills with you.
Make sure also to carry two-way radio communication devices and high-quality paracords. You can use a rangefinder, game decoys, and wind checker to increase the chances of your success. Many people also like to carry a survival guidebook to use as a reference.
Be Well Versed With the Hunting Laws
When you choose a place for hunting, make sure to understand the various laws and regulations about that place. Keep in mind that the regulations get updated frequently. Hence, you will need to stay fully up-to-date.
Carry Enough Water and Snacks With You
Hunting trips can be time-consuming and exhausting. You may get tired after walking around for a long time. Hence, it is important to keep enough food supplies with you, especially if you have hunting companions.
Carry Some Extra Hunting Gear With You
Depending on the season, you will want to dress appropriately. If you are hunting in the cold seasons, it helps to have hand warmers with you. You can also keep a bear mace spray for additional safety.
If the place where you are doing the hunting is known to have many lakes, you can bring your fishing gear. Make sure to also carry a notepad with you in order to jot down important details about the behavior of the animals and the habitat.